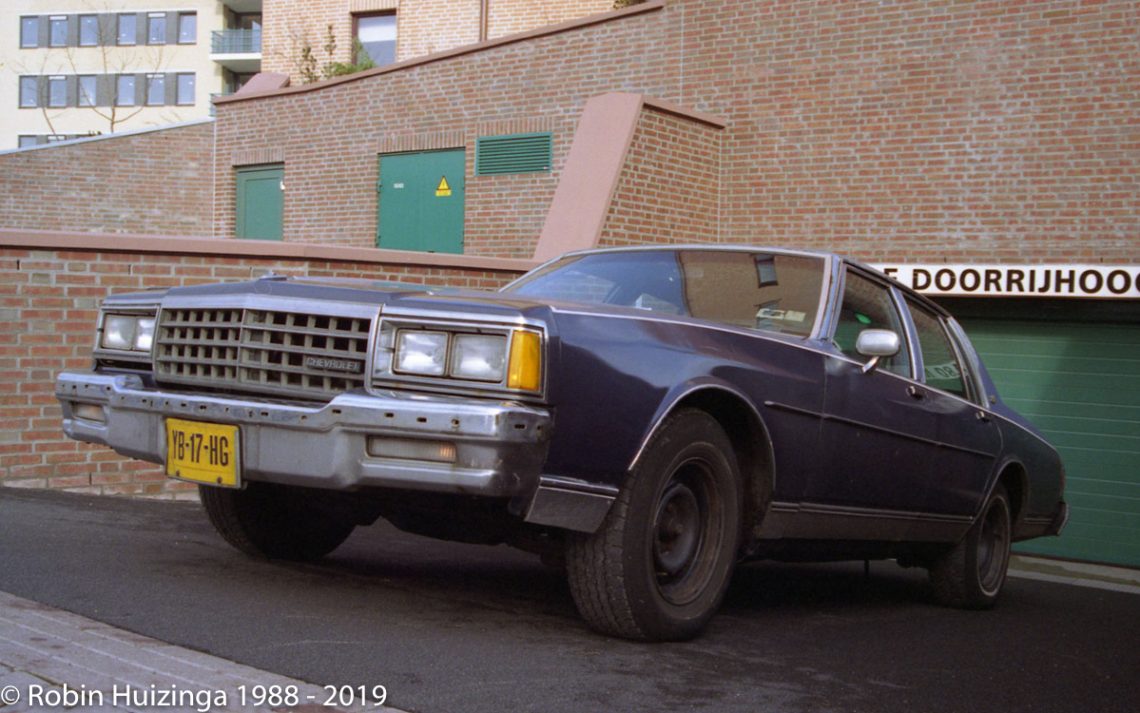 Chevrolet Caprice Classic '82
Purchased November 2nd, 1994.
Sold November 24st, 1994.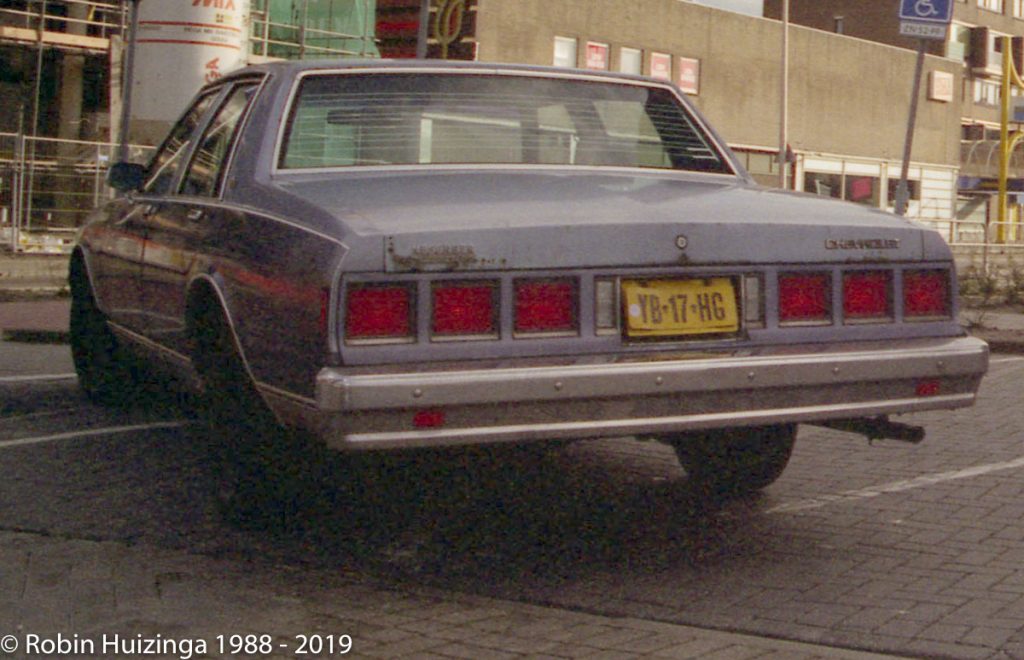 V8 petrol engine (Chevrolet small block).
Displacement 4998 cc with four barrel carburator.
Valve train 16 valve OHC.
Max power 150 bhp @ 4000 rpm.
Max torque 325 Nm @ 2000 rpm.
Three speed automatic transmission.
Rear wheel drive.
Weight 1875 Kg.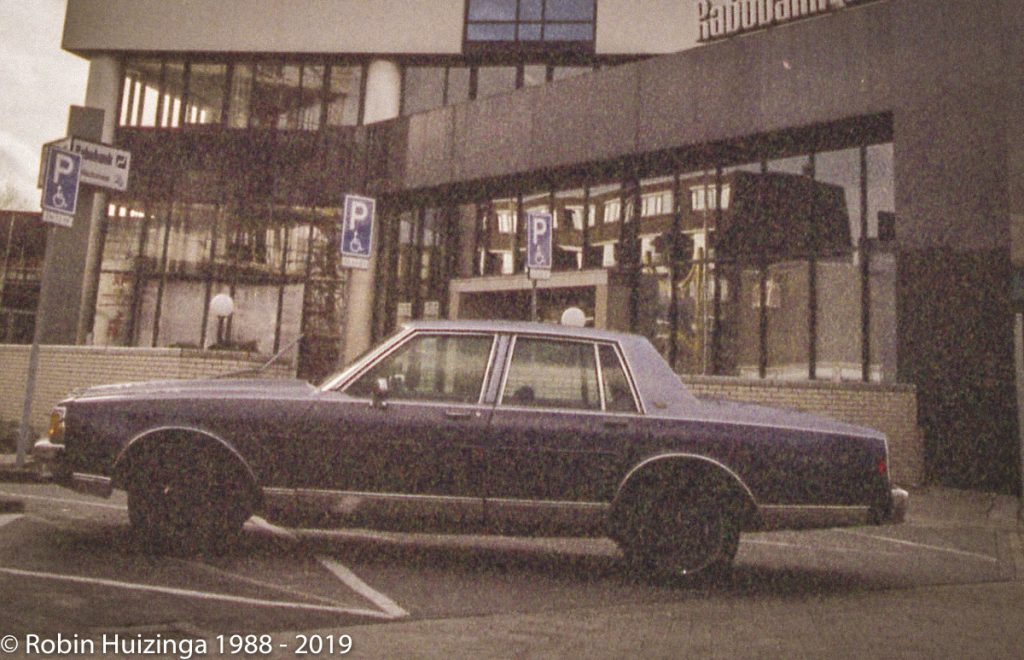 This car came standard with….
Power front disc brakes.
Power steering.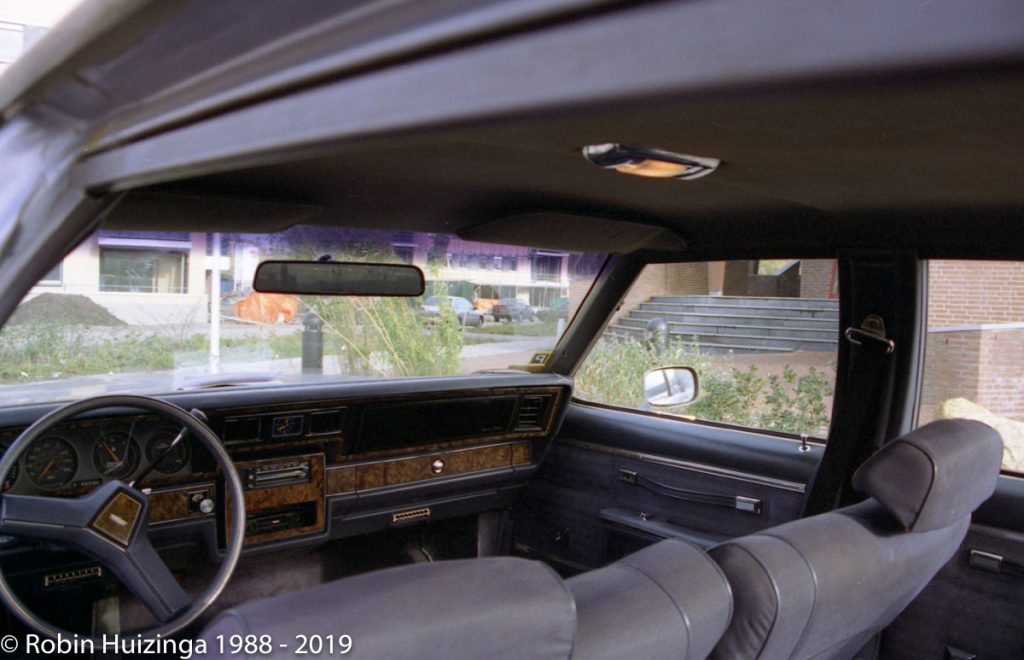 …. and with a lot of optional extra's.
Climate control.
Comfort tilt steering wheel.
Cruise control.
Power locks.
Power front bench.
Power trunk release.
Power windows.
Stereo radio cassette player w/ four speakers.