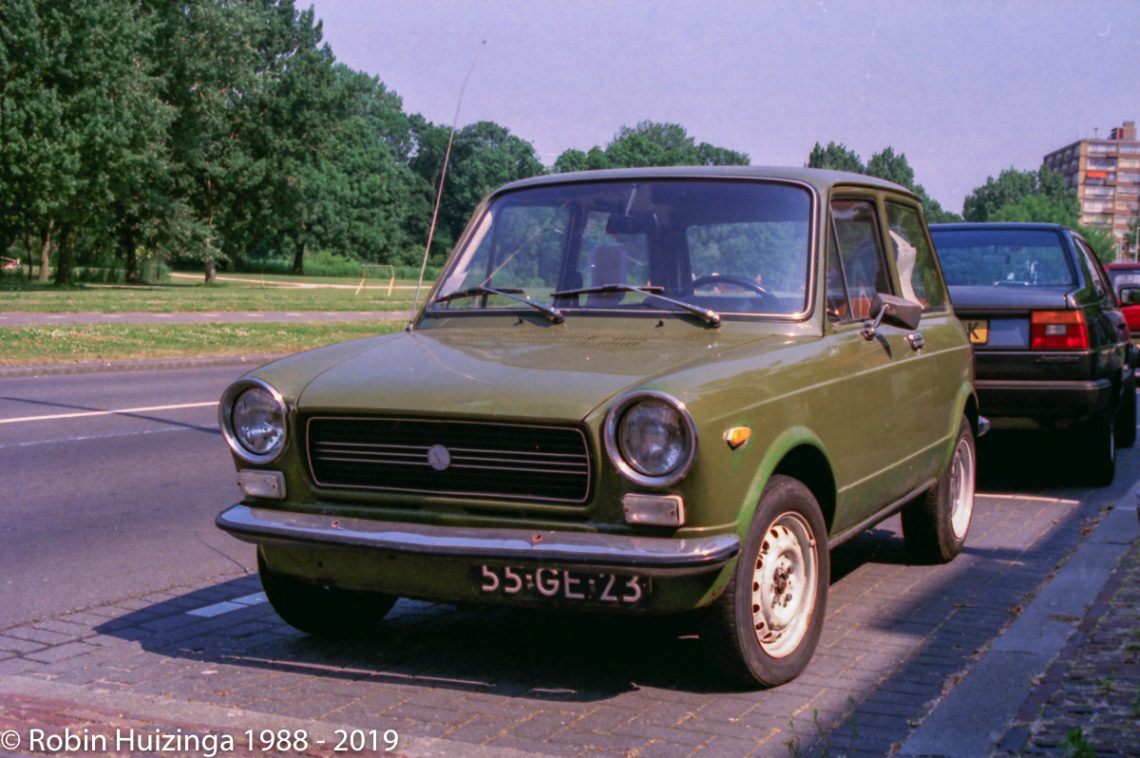 Purchased May 13th, 1995.
Odometer reading 75000.
Sold November 27th, 2001.
Odometer reading 76500.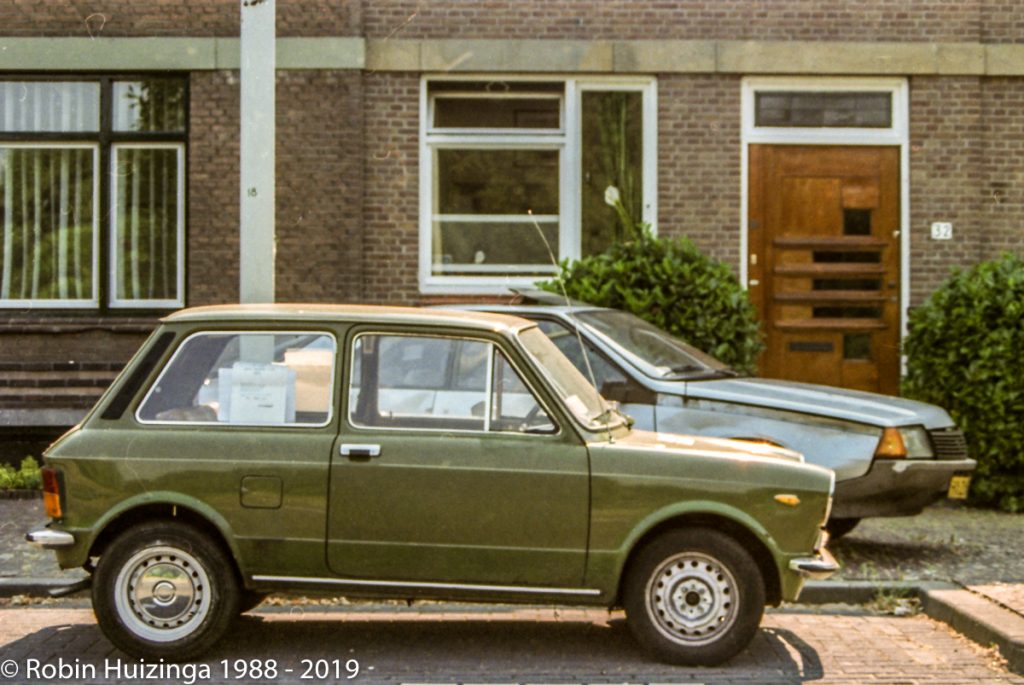 L4 petrol engine (Fiat 100 series).
Displacement 903 cc with a carburator.
Valve train 8 valve.
Max power 47 bhp.
Four speed manual gearbox.
Front wheel drive.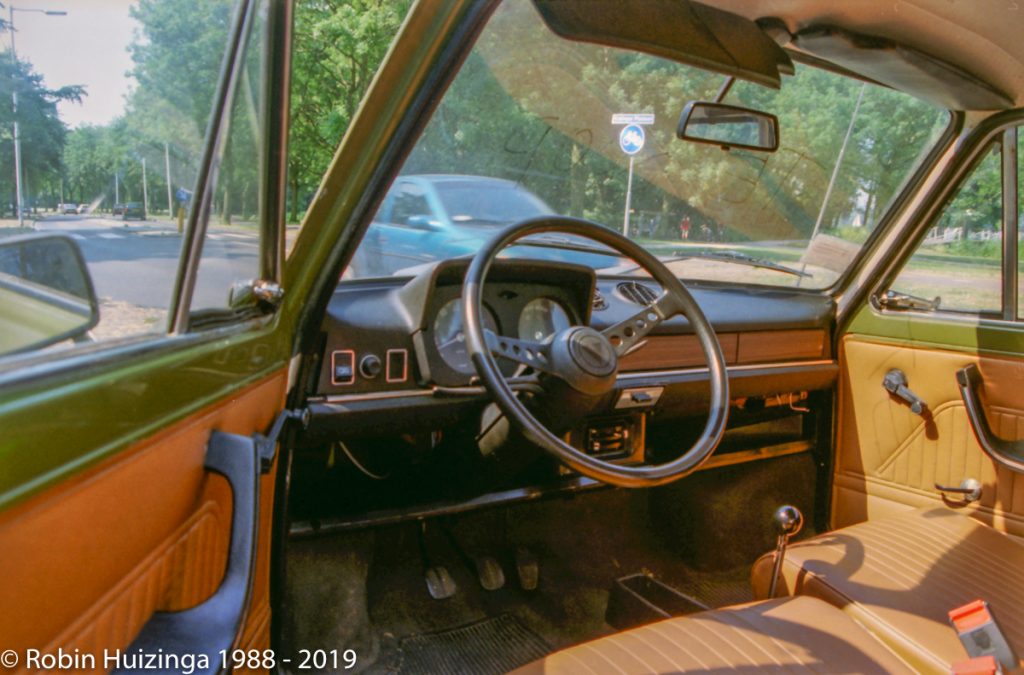 This car had no options. For example, in the picture above, left to the instrument cluster, there are two switches with a round rubber thing in between. That is a manual pump mechanism to operate the windowwasher.