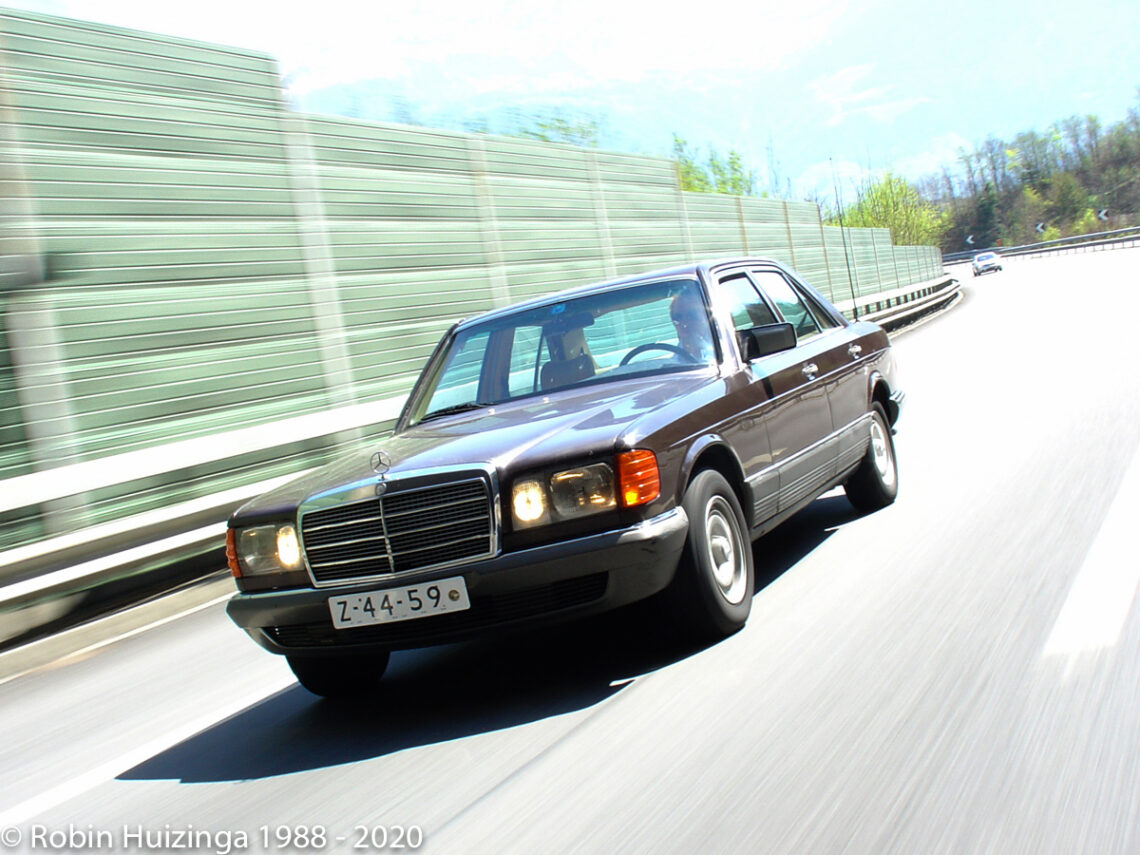 Bought April 14th, 2007
Odometer reading 162.000 km
Sold August 23rd, 2008
Odometer reading 164.000 km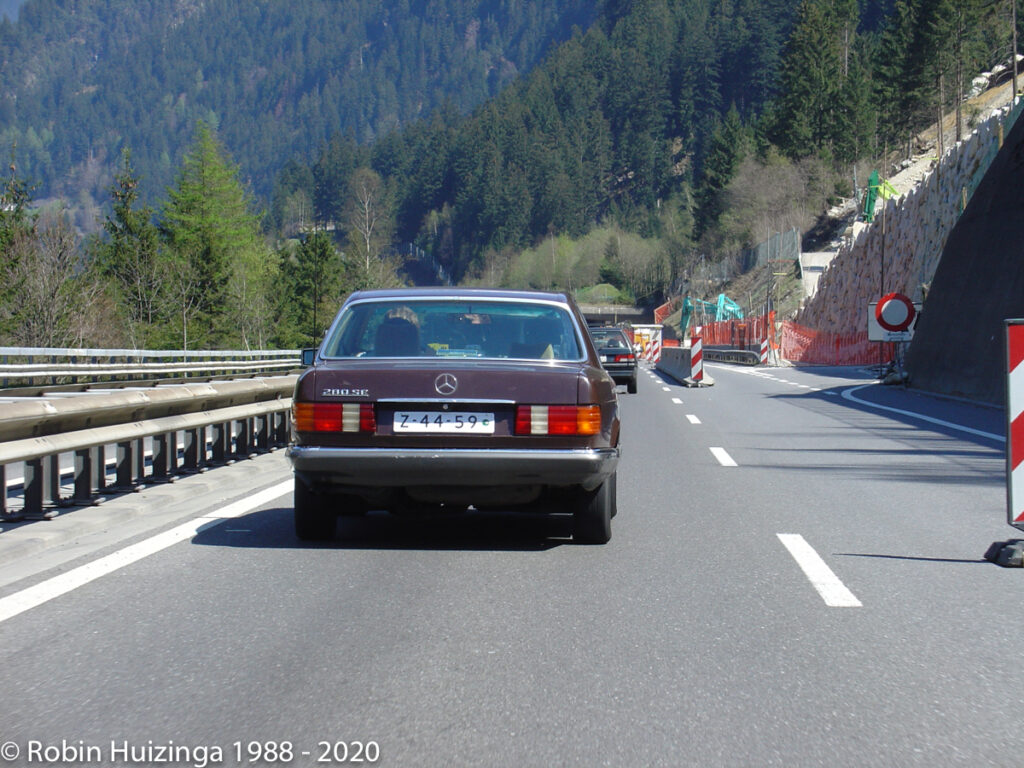 Straight six petrol engine (M110.987).
Displacement 2746cc with K-jetronic injection.
Valve train DOHC 12 valve.
Max power 185 bhp @ 5800 rpm.
Max torque 240 Nm @ 4500 rpm.
Four speed manual transmission.
Rear wheel drive.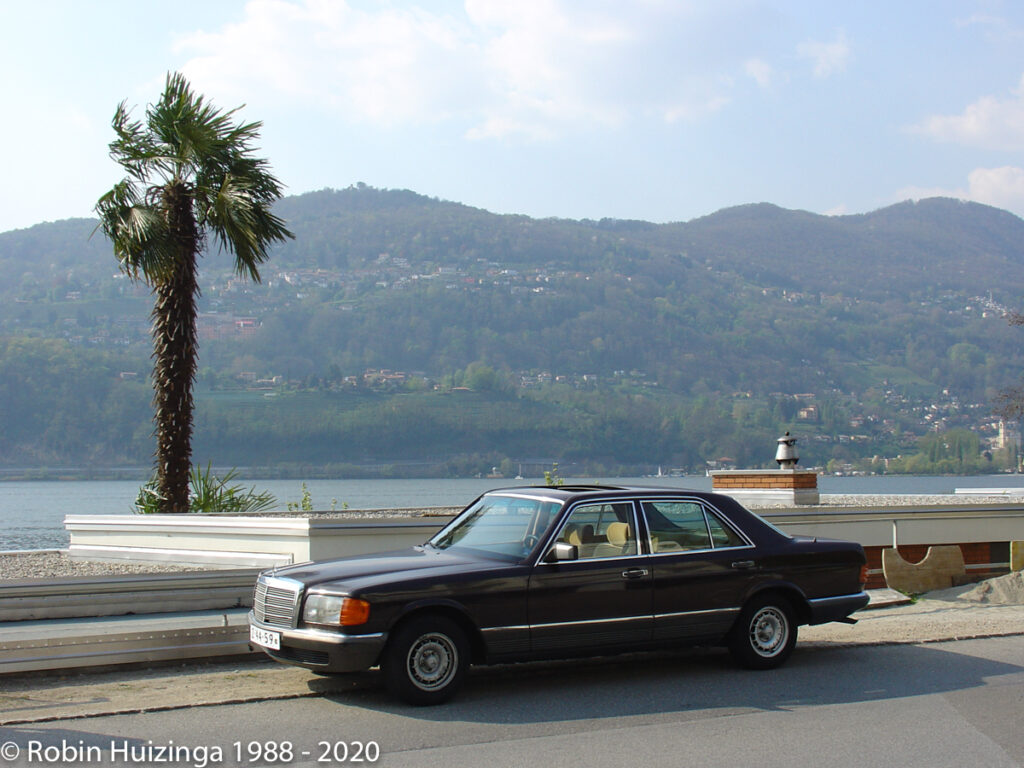 Disc brakes on four wheels.
Power steering.
Wooden trim.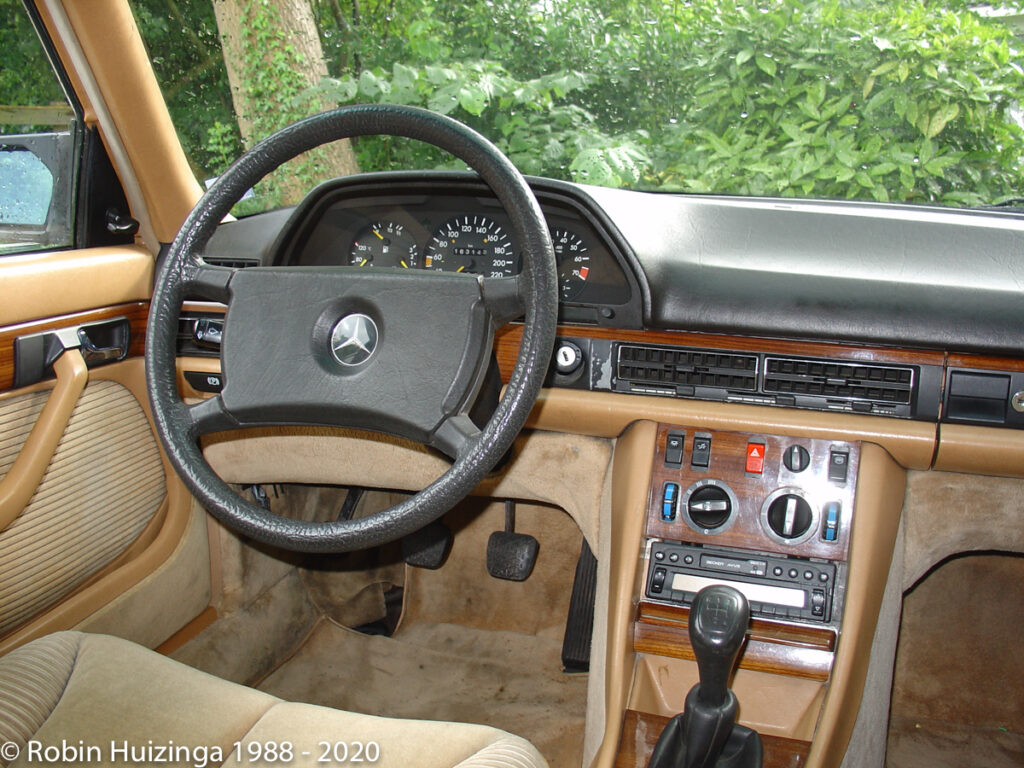 Well, it is a eighties Mercedes, so almost everything was optional.
Airconditioning (aftermarket and not working)
Power front windows.
Power locks
Power sunroof.
Tachometer.