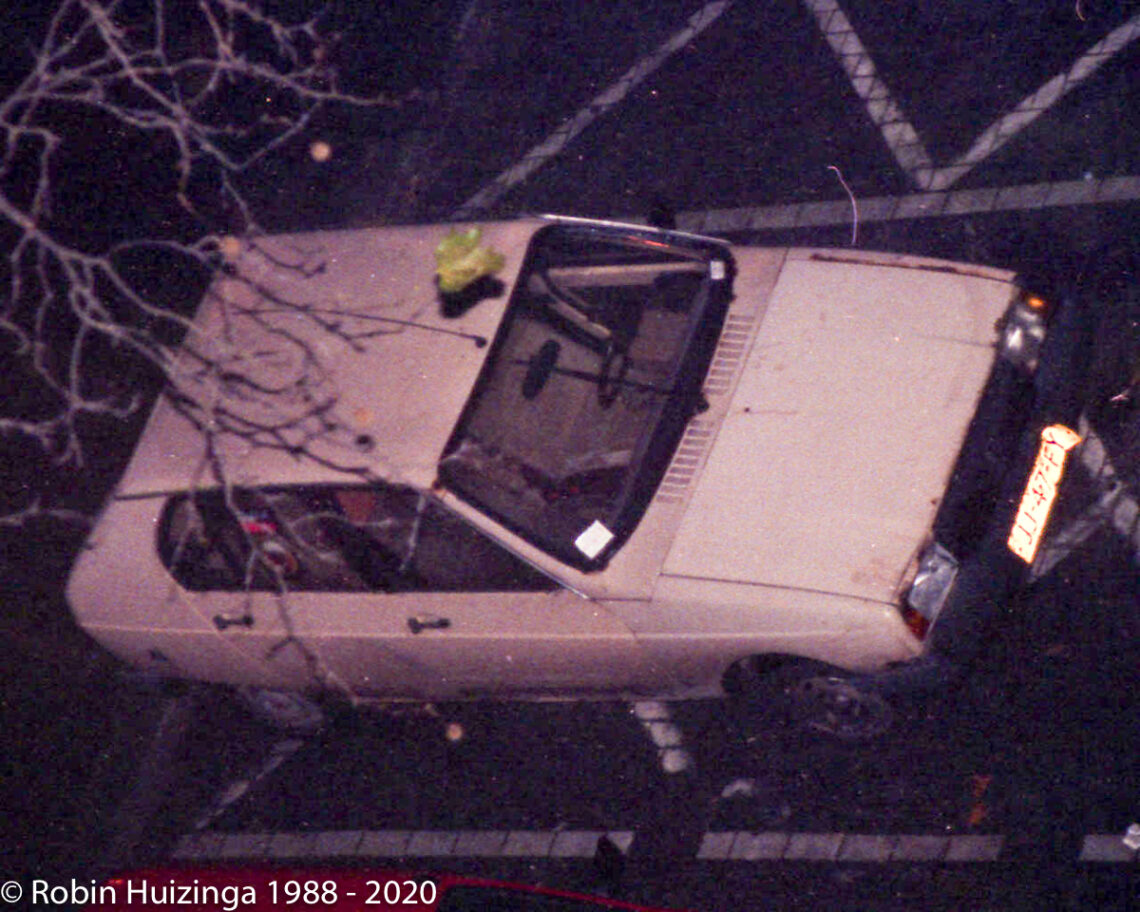 Purchased November 1st, 1995.
Odometer reading 249.000 km.
Impounded by the police on December 15th, 1995.
Odometer reading 251.000 km.
Flat 2 gasoline engine (Citroën V06).
Displacement 652cc with single barrel carburator.
Valve train 4 valve.
Max power 35 bhp @ 5500 rpm.
Max torque 48 Nm @ 3500 rpm.
Four speed manual transmission.
Front wheel drive.
Weight 725 kg.
This car didn't have standard equipment worth mentioning. The list in the brochure lists things like warning lights, seat belts ( only in front), a lighter, a heated rear window and things like that.