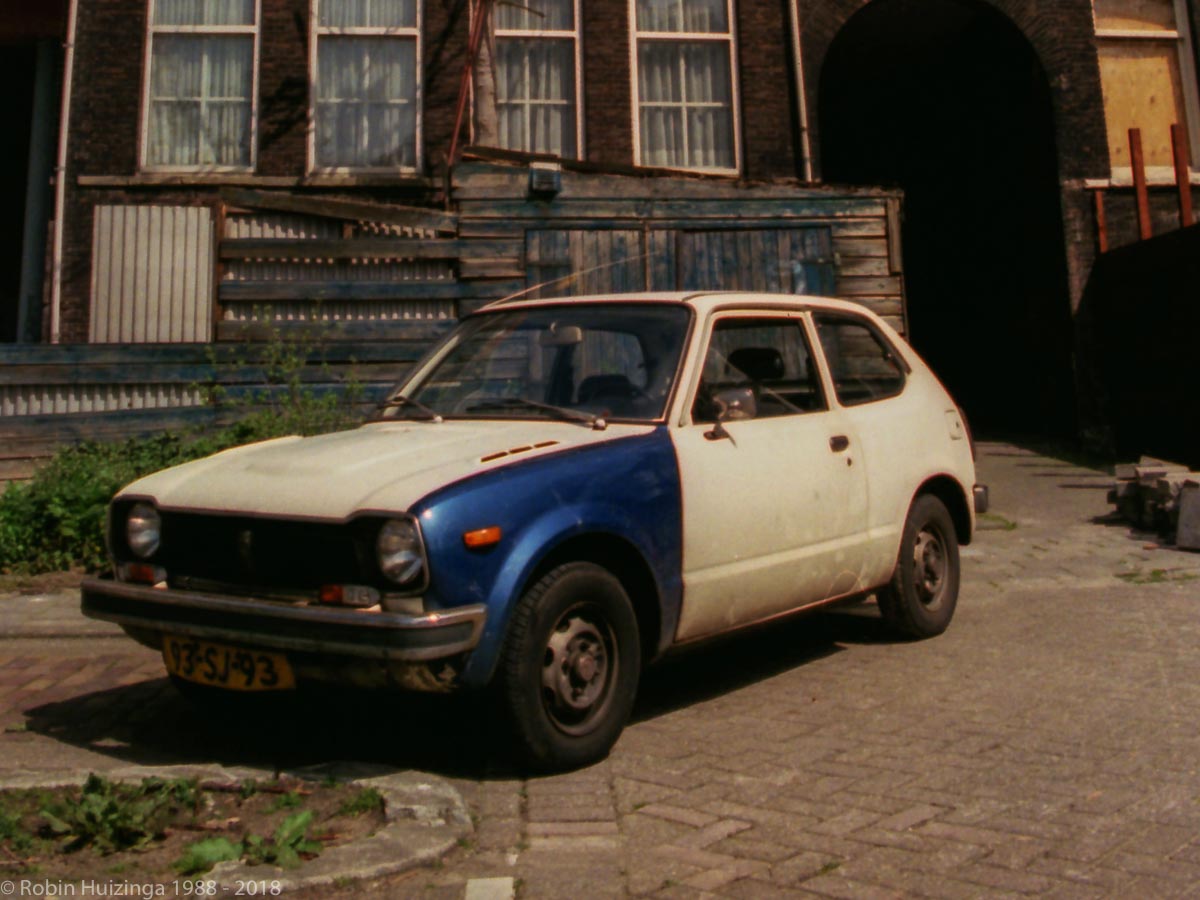 My first car was a 1977 Honda CiviC. One Saturday morning, my brother called me, that his neighbours car came up for sale. It was a 15 year old Honda Civic with three month apk. The same day I went to Amsterdam to have a look at it and made a test drive. It drove well, there was a lot of rust on one fender and that was it.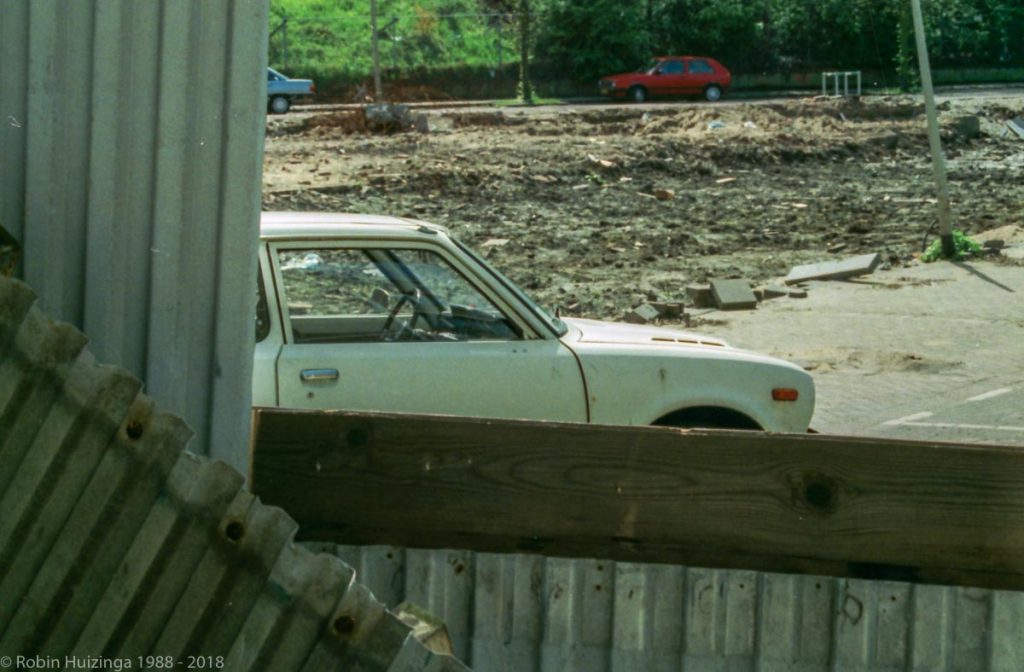 Of course, there is not much to tell about a Honda Civic, but I liked the indicators on the front bumper, the fake wood on the dash and the louvres on the hood. The latter being very functional. The car needed a pint of oil every 500 km's. Sometimes I accidently spilled something on the engine and the smoke could leave the engine bay trough the louvres. I replaced the rusty fender with a blue one and I didn't have to wait for the bus anymore.
Sadly, I have had it only for two month. One day she was hit by an uninsured moped in a frontal collision. The damages on the front and the side were not that severe, but the guy hit the windshield with his knee, causing the windshield to crack in a way, the car was not driveable anymore. I tried for about a week, but was really annoying to drive like that. At the end of the week, I traded it in on a 12 year old Mitsubishi.