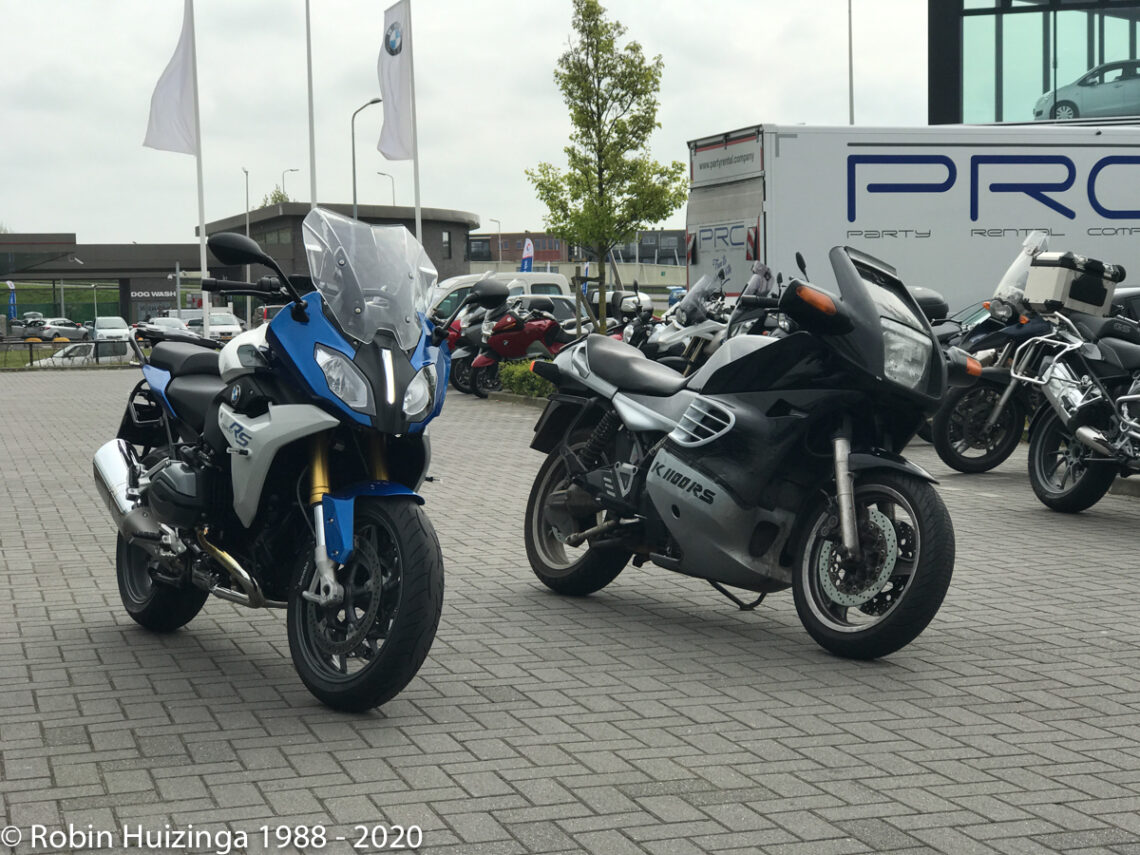 Today I picked up my BMW R1200RS at the BMW dealership in The Hague. It is Lupinblau metallic with white and has most of the available options. Of course, she has all the electronic guardian angels. Besides that, she has the keyless ride, four ride modi, extended on-board computer, quick shifter and some small stuff like daytime running light.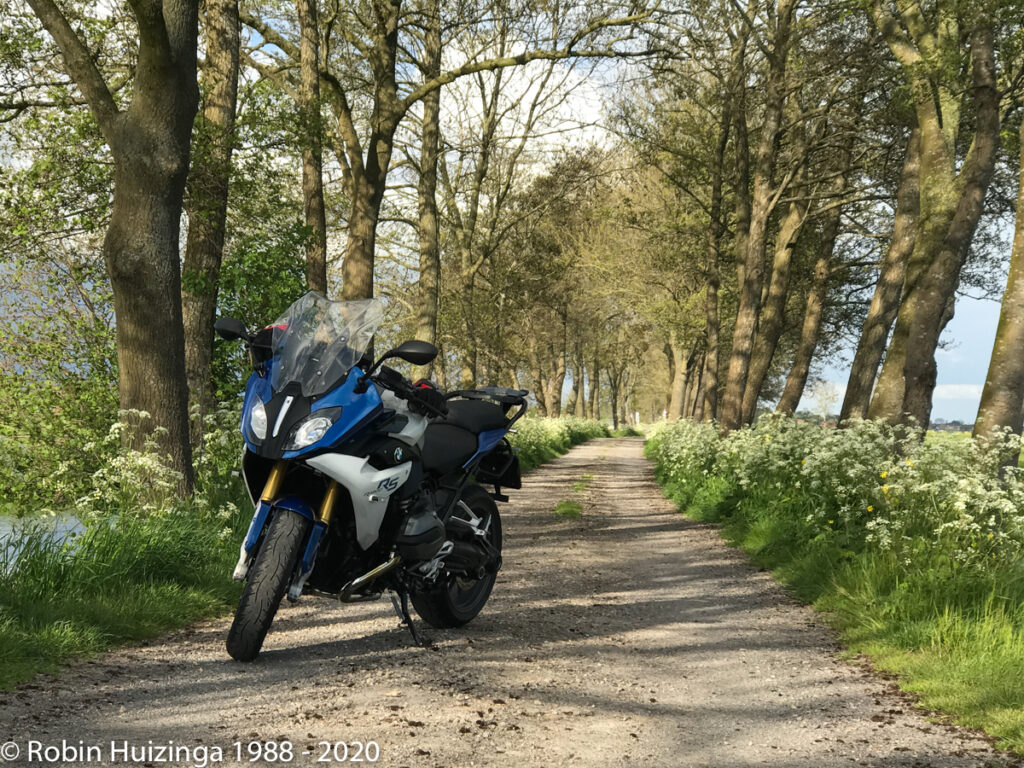 The keyless ride is very convenient. You just put the key in your jack and you don't have to think about it anymore. Unless you go to the gym with your bike. When you put your stuff in a locker, you take the key out and put it in your training trousers. With a normal key, you will notice that the key is still in your training clothes, when you want to start your bike. With keyless ride not, so it will end up in the laundry before you know it.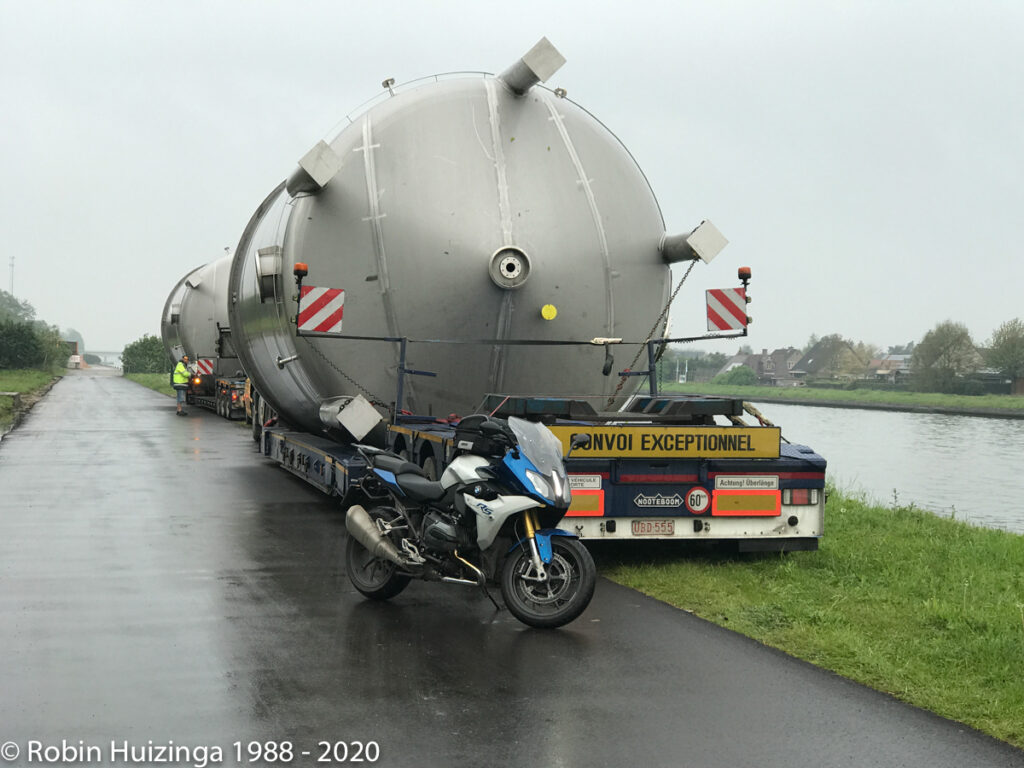 The four ride modi are settings for rain, normal riding, sporty riding and a user defined setting. The user modi is an option, where you can make your own combination of gas response and guardian angel setting. For example, sporty gas response with rainy angels. In all three settings, you have full power available, but the throttle response varies and also the moment the electronics kick in. In rain mode, the electronics kick in early and the throttle response is slow, while in dynamic mode (BMW doesn't use the term sport) the throttle response is very aggressive and the electronics kick in when things really get out hand.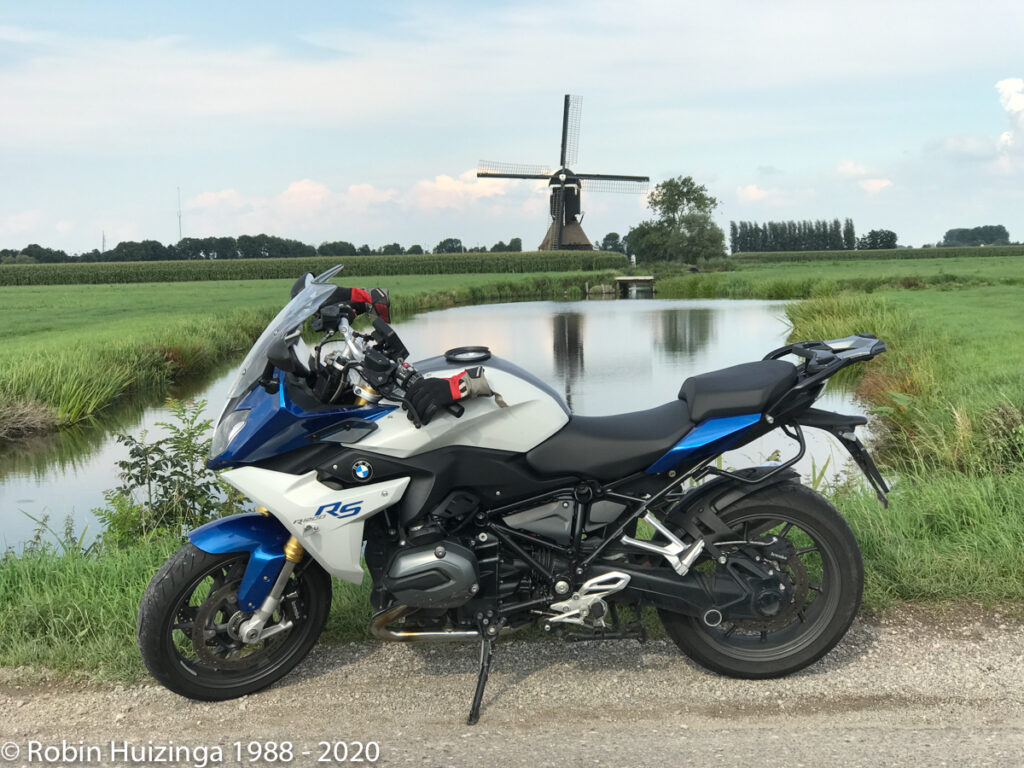 The quick shifter works great, if you get used to it. On my Yamaha, I always used to shift up and down the gears without using the clutch by momentarily dropping the gas. That is basically what the quick shifter does for you. But if you do it yourself in combination with the quick shifter, it does not work that great. But now I am used to letting the system handle it, it works great.